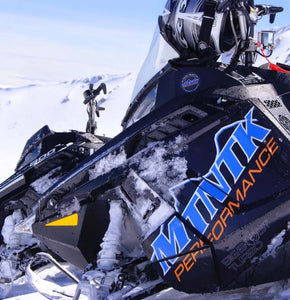 WELCOME TO MOUNTAIN TEK PERFORMANCE!
Mountain Tek Performance is about innovation and changing the powersports industry. Our company designs and sells products that enhance the performance of your powersports experience. Some of our available products include engine durability fix kits, heat removing blowholes, chassis modifications, clutching, accessories and more! The thrill that comes from riding is one that unites our company with our customers. We are enthusiasts and live to ride! Whether you ride your snowmobile to the mountains, use your RZR in the sand dunes, or hunt with your Ranger, we want to make sure your ride is as reliable and exhilarating as possible. Reaching new limits and new capacities is our mission and focus. Professionals and recreationalists alike expect more power, more control and better performance from their off road vehicles, and Mountain Tek Performance is here to deliver. Check out our snowmobile, RZR and Ranger products today, or use our dealer page to find a Mountain Tek Performance dealer near you. Enjoy the outdoors like never before with our innovative products!
Subscribe to our newsletter
Promotions, new products and sales. Directly to your inbox.